One-on-one with Jolanda Campetti, Business Developer DACH at Smartpricing
In this article, we introduce you to Jolanda Campetti, Business Developer DACH at Smartpricing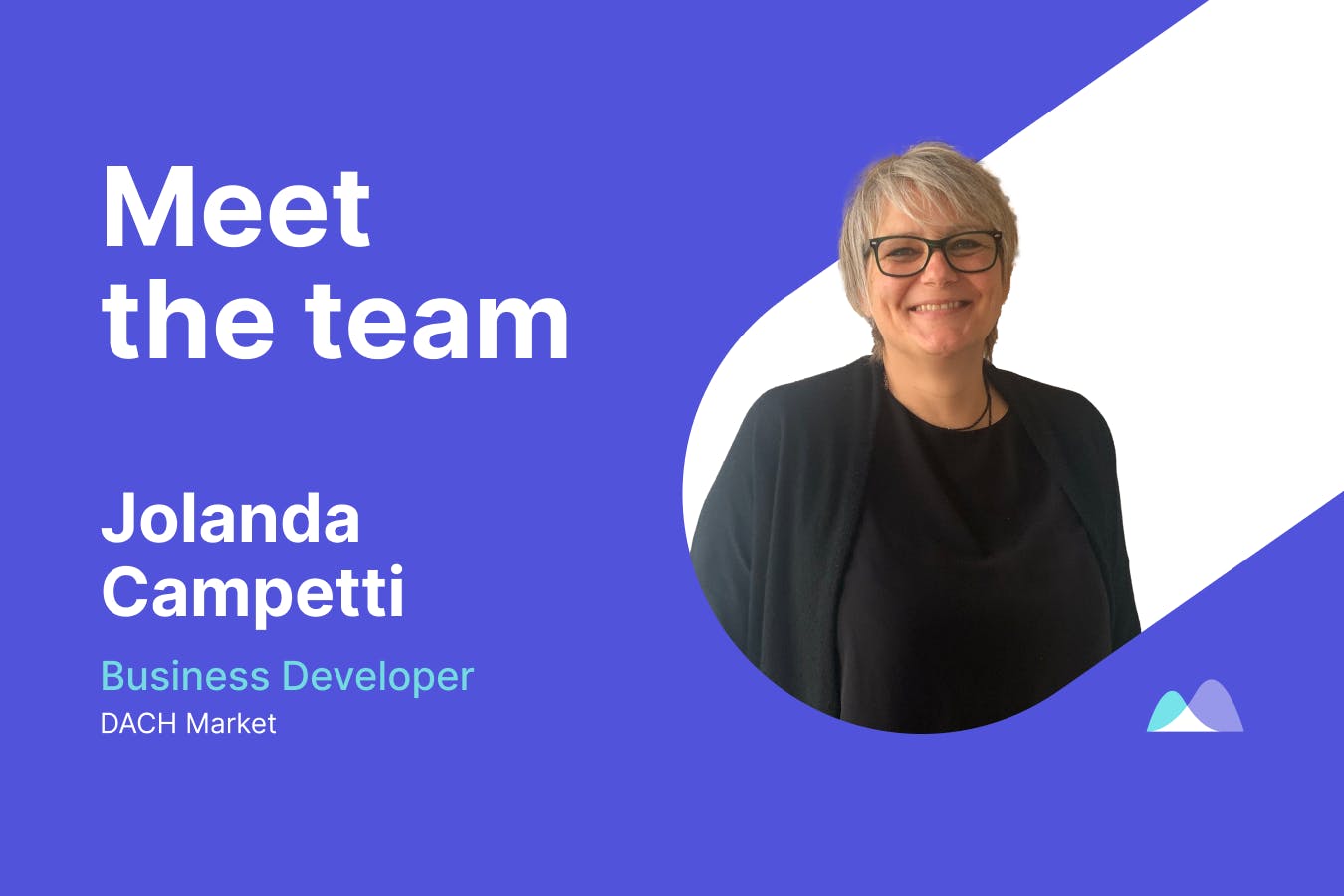 How long have you been working at Smartpricing?
I have been working at Smartpricing for less than a year, but in a very short time we have grown at such a rate that I feel like I have been here forever!
What team are you on (and what do you do specifically) and how does a typical day unfold for you?
I am part of the sales team and, together with my colleague Laetitia, I deal with foreign market development and internationalization of the company.
Specifically, I deal with facilities in the DACH world, but not only!
In fact, it happens quite often that I work with English or French clients.
In short, there is certainly never a dull moment in my job!
What skills would you say are necessary to do your job?
First of all, the "classic" sales skills, that is, communication and language abilities.
And then a lot of empathy, a lot of product knowledge and professionalism.
Even more so, I believe that a thorough knowledge of what you do and what you "sell" makes you much more professional and reliable in the eyes of your stakeholders.
And this I believe is a key factor in my everyday work.
How does the culture of Smartpricing support you in doing your best?
The fact that there is a light atmosphere in the company (despite the great work to be done) allows you to work better, to be even more productive.
And then knowing that you can always count on your colleagues, wherever they are, makes for a close-knit team.
Not bad for a fast-growing business like Smartpricing!
When people ask you what it is like to work at Smartpricing, what do you say?
I usually answer that it is a pleasant place to work, but more importantly a place to grow.
I come from previous experiences where the companies I worked in were much more structured and the possibility of progression was close to zero.
Here, on the other hand, in the space of a very few months I found myself following several projects, one more beautiful and stimulating than the other.
In short, boredom is not really a thing at Smartpricing.
What do you like most about Smartpricing? / What surprised you most about Smartpricing?
The environment here is friendly, it's serene, and having the choice of working from home makes everything more relaxed.
But this also puts you in a position to face an extra challenge: that of getting to know your colleagues, nurturing the relationship with them and making sure that there is always a productive exchange of ideas and opinions.
If you work from home and are not proactive in this regard, you run the risk of closing in on yourself and not getting to know anyone.
Although this is almost impossible, among colleagues we never miss a chance to chat or have a laugh!
What does Smartpricing have that other companies don't?
Smartpricing has a fluidity and dynamism that is hard to find elsewhere!
Here there is always an opportunity to have a say, to grow and to experience continuous evolution.
I like all this because it allows people to pursue their own ideas, regardless of their role in the company or seniority level.
Why did you choose Smartpricing?
After taking a sabbatical in 2019, I realized in 2020, with the arrival of the pandemic, that I could not wait any longer.
So in 2021 I made a move, I said to myself, "Jolanda, now you are ready for a new challenge".
And there came Smartpricing, probably the ideal company where you can put yourself out there every day and give your best.
Is there anything you want to add that candidates might want to know?
The possibility of growth, of always discovering new things, is what makes Smartpricing the ideal company for people who like to challenge themselves and get out of their comfort zone.
Plus, if you like to work totally independently, this is the place for you.
Smartpricing has a lot to offer in these regards.
What else to add? 
Every now and then we like to spend a weekend together and have fun around Italy.
But that's a whole other story...
---