Who we really are
If you thought our only ambition was software, you haven't met us yet! Here you will really find who we are, where we came from, and where we are determined to go.
Revolutionizing the hotel industry...
...as well as the non-hotel sector! How are we doing it? Very simple: by helping hotels, B&B and vacation rentals earn more money and work better thanks to the smartest, most user-friendly software harnessing the power of artificial intelligence and machine learning.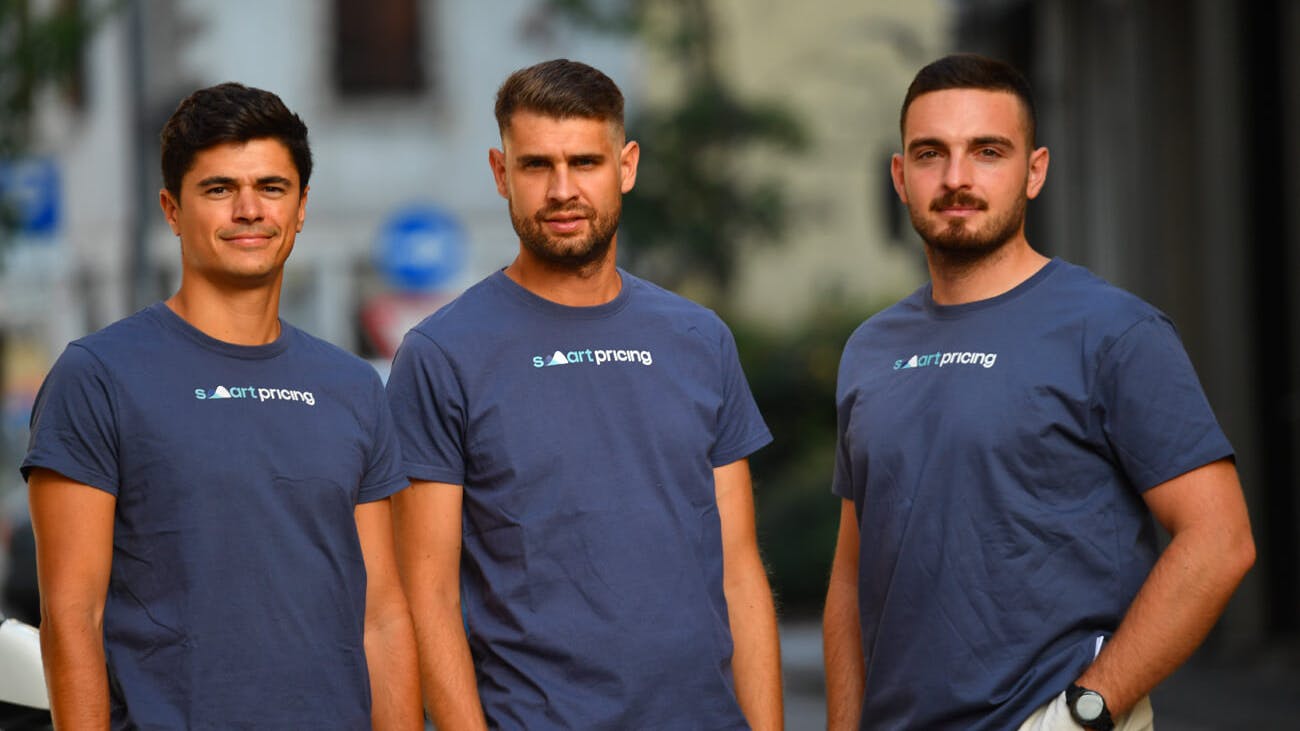 Our history (plus everything you don't see)
Where you see a neat chronology, we see teachings and failures, anxious pitches and late nights, numbers and bugs, passion and people. It is our story, and we keep wanting more of it.
2018

This is when we said to ourselves, "Managing prices is a mess. What if we created an algorithm?" Said, done.

2020

Many tests later, the algorithm is ready and the name too: We launch Smartpricing! Fate responds: lockdown! But we don't quit.

2021

Persistence pays off: Smartpricing is among the top 100 startups of the year, 400 customers trust us, and investors too: +350K!

2022

Revolutionizing the hotel industry knows no borders. We climb the fence to meet our neighbors in the DACH market and raise a 2M seed round. Auf geht's! 🍻

2023

The team explodes, the client base as well. Do we relax? Nah. We launch Smartpaying, which shatters every Smartpricing growth record.

2024

It is still to be written, but the road is marked: continue to help accommodations achieve more and more.
We like to talk about ourselves, but it is nice when others do too
We let hoteliers (and their turnover) speak
Here, you can read why more than 2,500 hoteliers across Europe trust Smartpricing. Find out about their results, doubts, expectations, and how we helped them (re)discover the true value of their accommodation.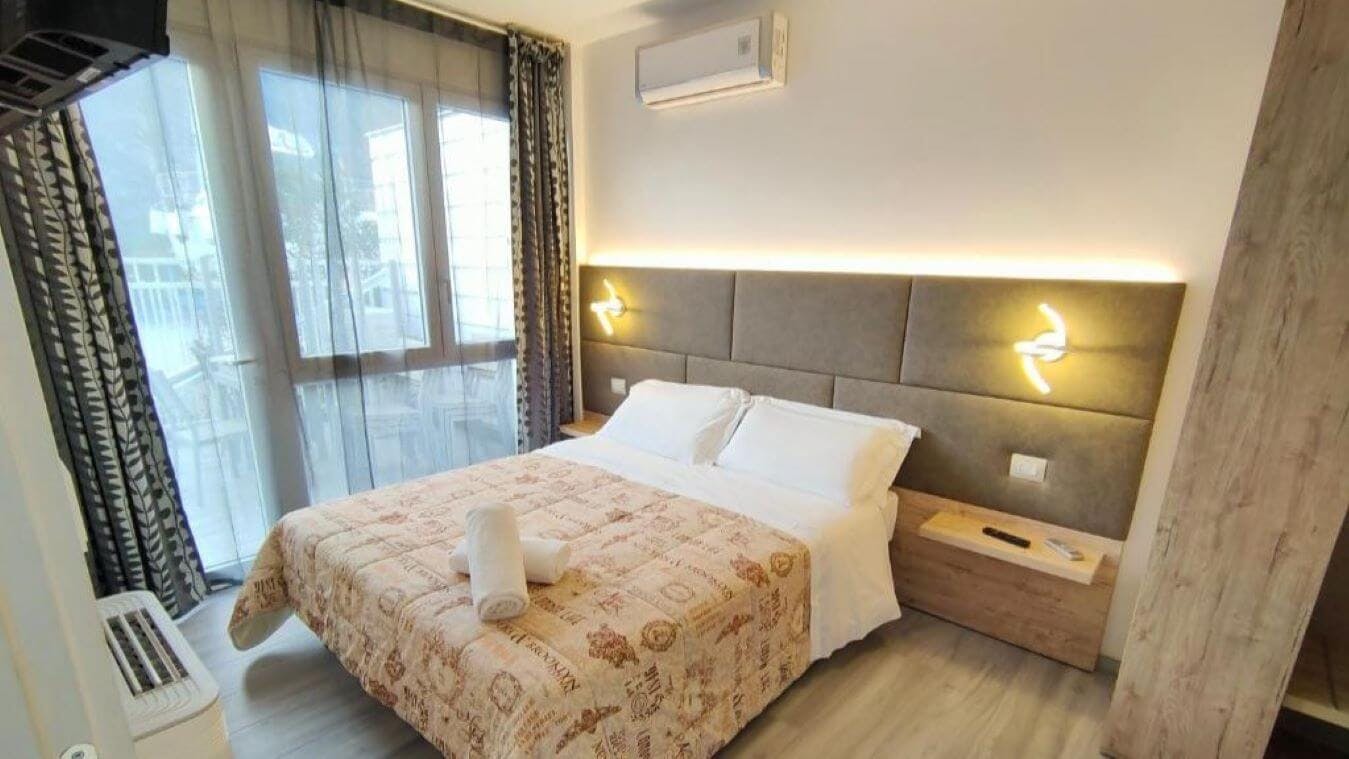 Residence Cristine
Riva del Garda (TN) Trentino-South Tyrol
"For me, Smartpricing is pure profitability. It's like having gasoline that makes your car go 30 percent faster, but consuming half as much."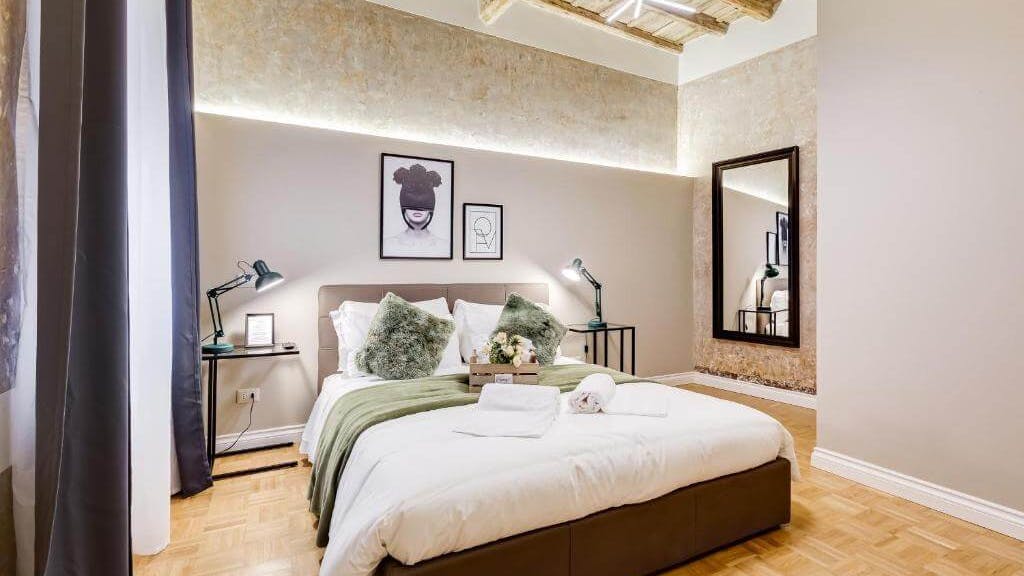 Tankara Suite
Roma (RM) Lazio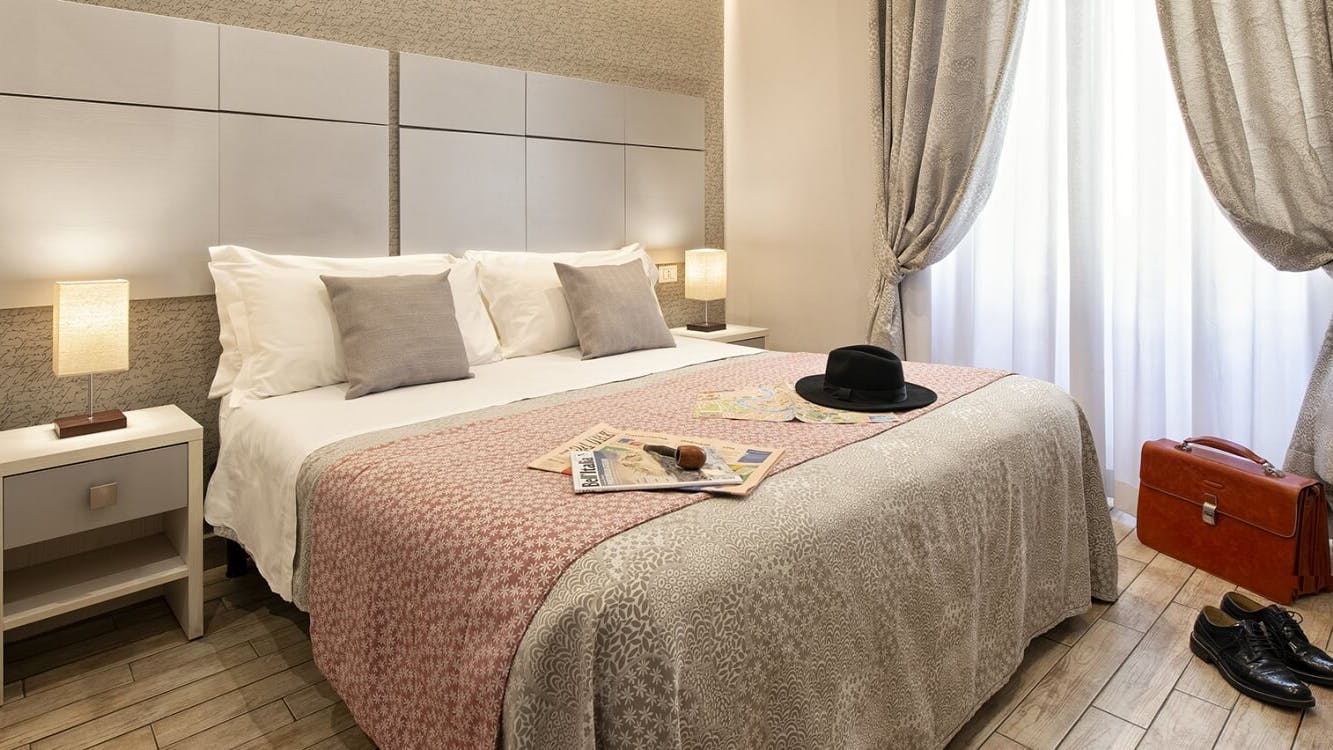 Five Rooms Rome
Roma (RM) Lazio
"I used to manage prices with little objectivity, with the risk of making mistakes and proposing wrong prices. Smartpricing on the other hand is accurate and follows the market, just what I expected."
Important things we believe in
We could have made a list of the "usual" values, the ones that are easy to stick to. But empty words were never our thing: we need substance, action, momentum. That is why also here, we shoot for the moon.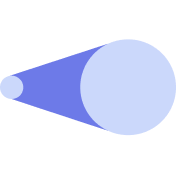 Ambition
All that is needed to succeed in revolutionizing the hotel and non-hotel industry.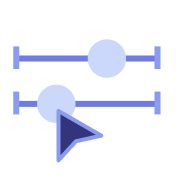 Wisdom
The maximum of competence and talent, but with ethics and humility. Keyword: continuous learning.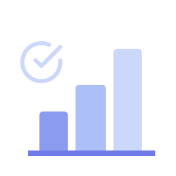 Excellence
Shape the most advanced technology. Create the most sophisticated algorithms. Offer the most powerful, yet simplest software.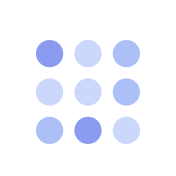 Co-creation
Refrain from gurus. Celebrate feedback from colleagues and customers and turn it into action. Head toward the goal.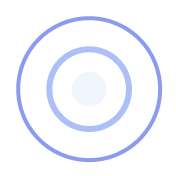 Humanity
Understood as people and care. Without customers, talents and employees, we simply would not be here.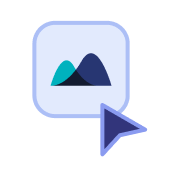 Innovation
It is not just technology. It is about replacing "complexity" with "simplicity." In products, in processes, in communication.
Pleasure 👋🏻 We are the Smarties
Achieving ambitious goals takes more than experience or stamina, or even the famous "dash of luck". It takes extraordinary talents. We are those talents: ready to embrace every challenge and use it as fuel for innovation.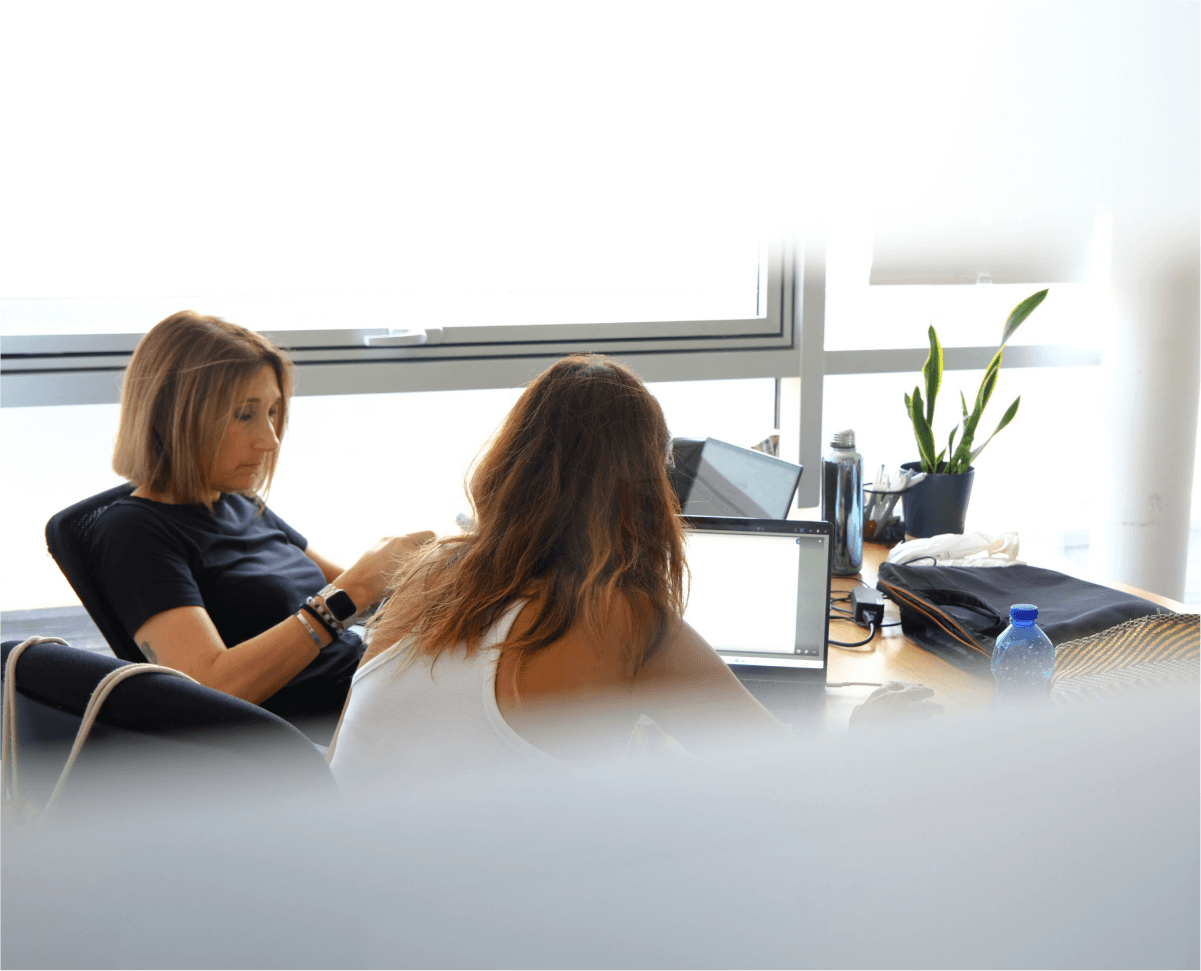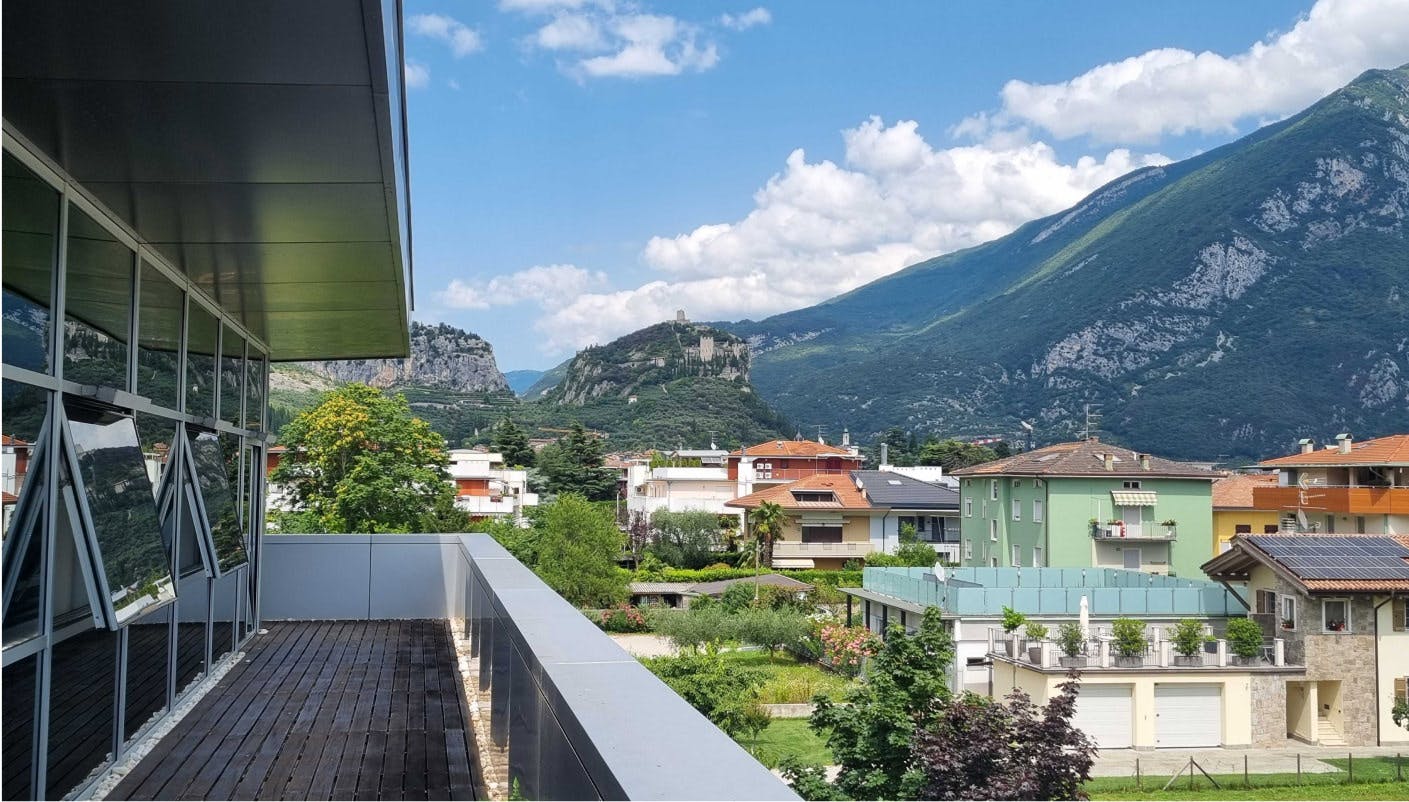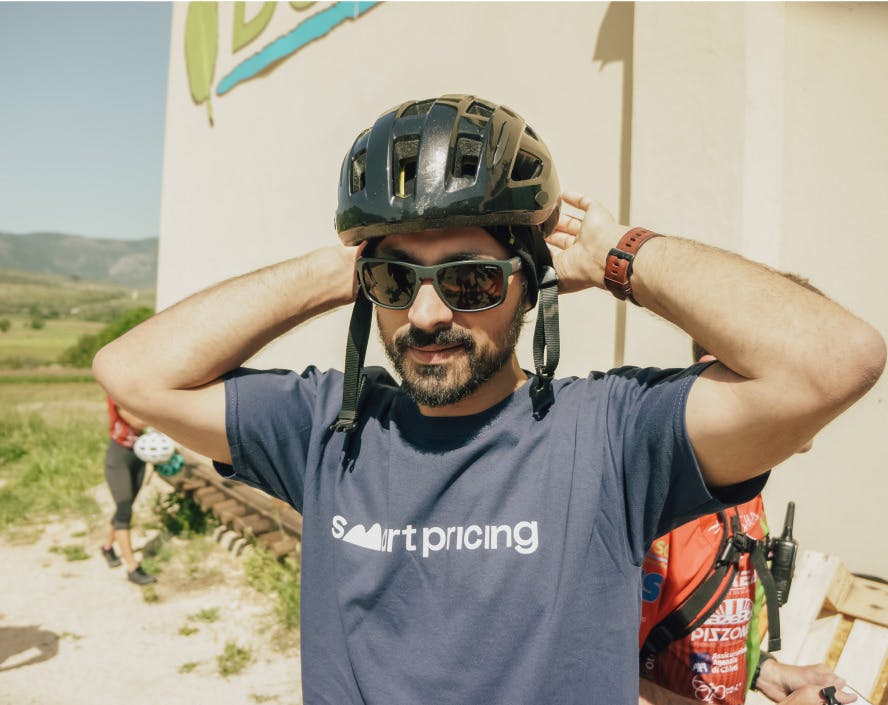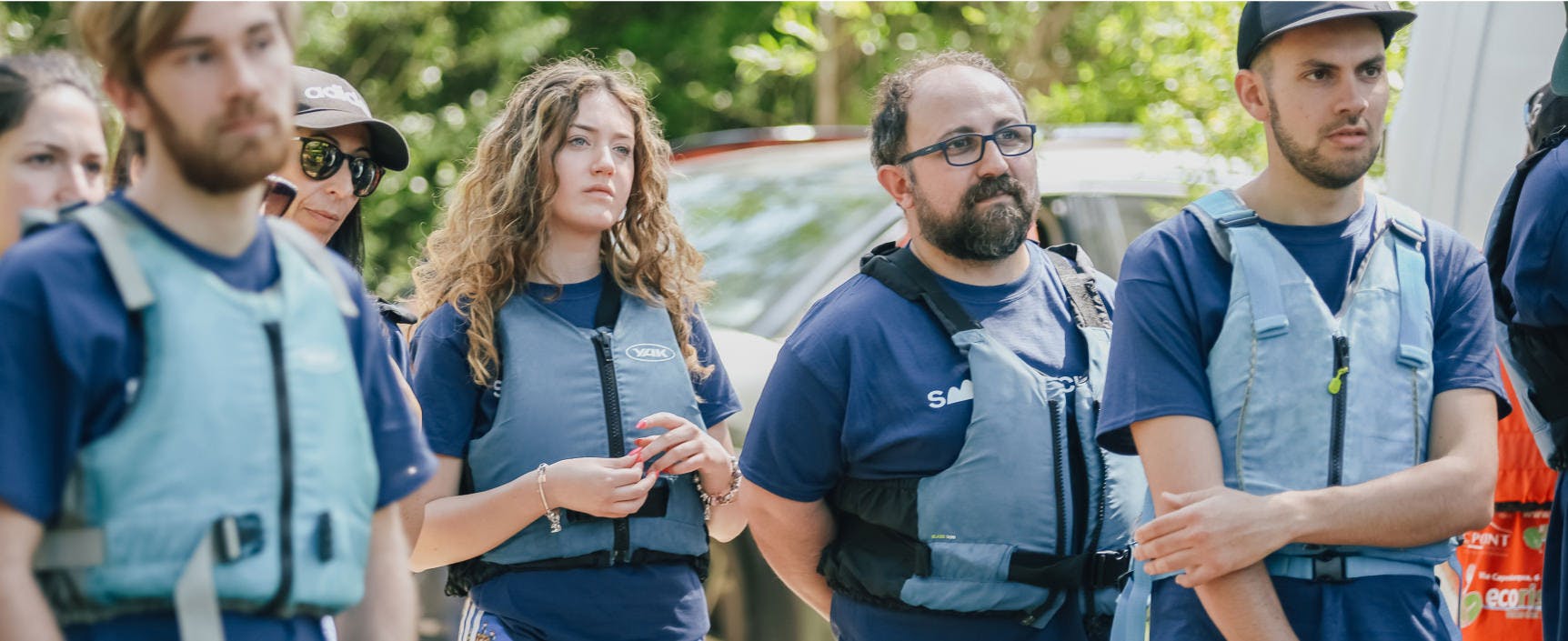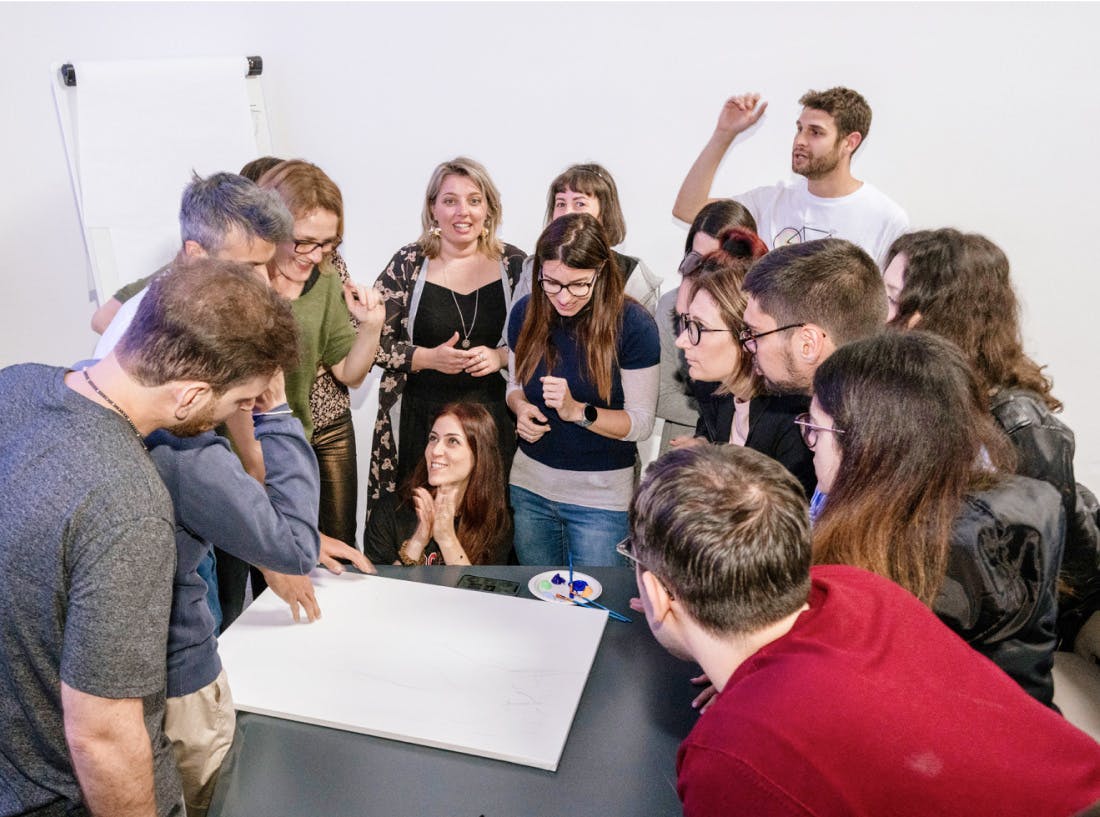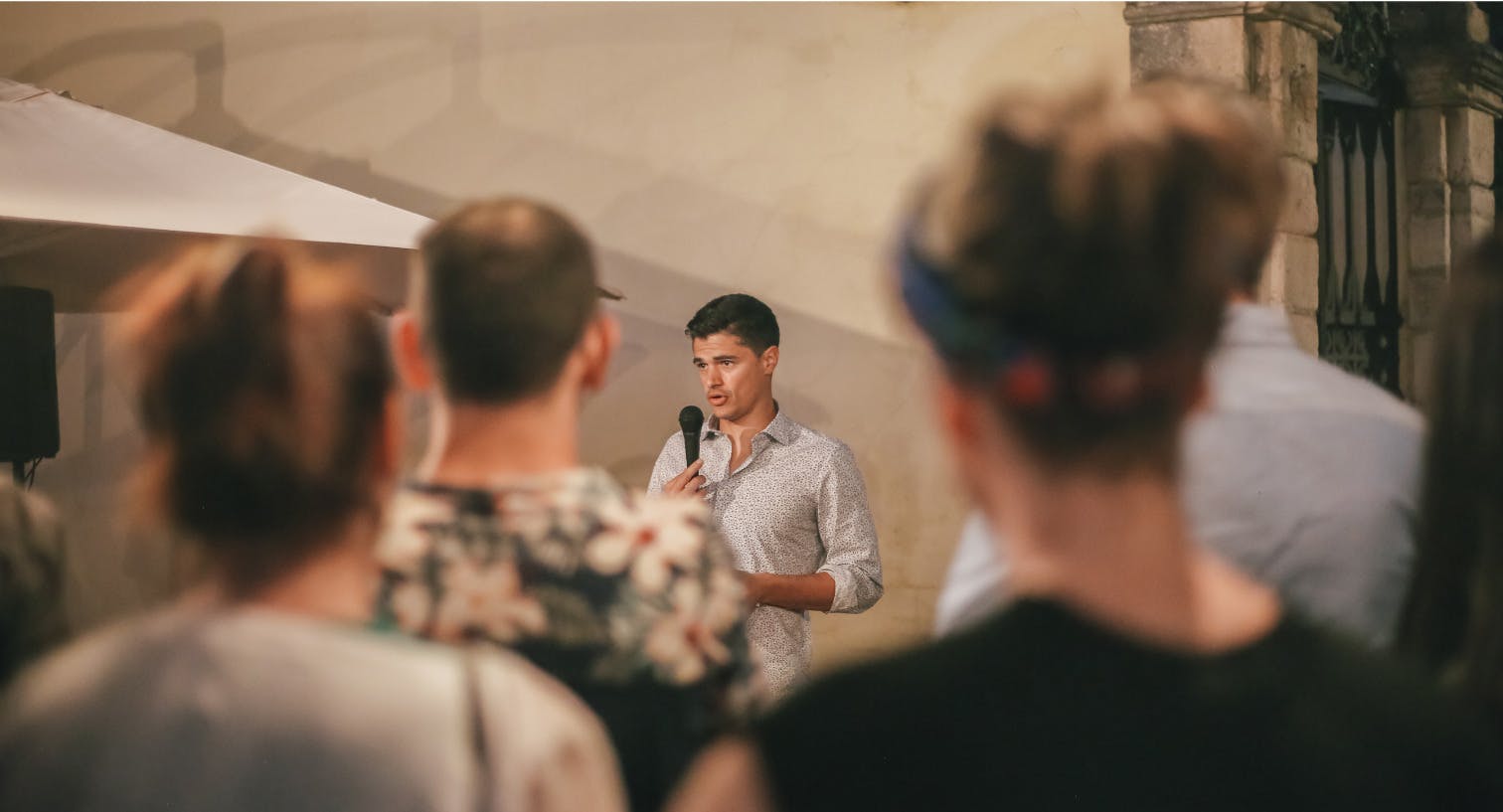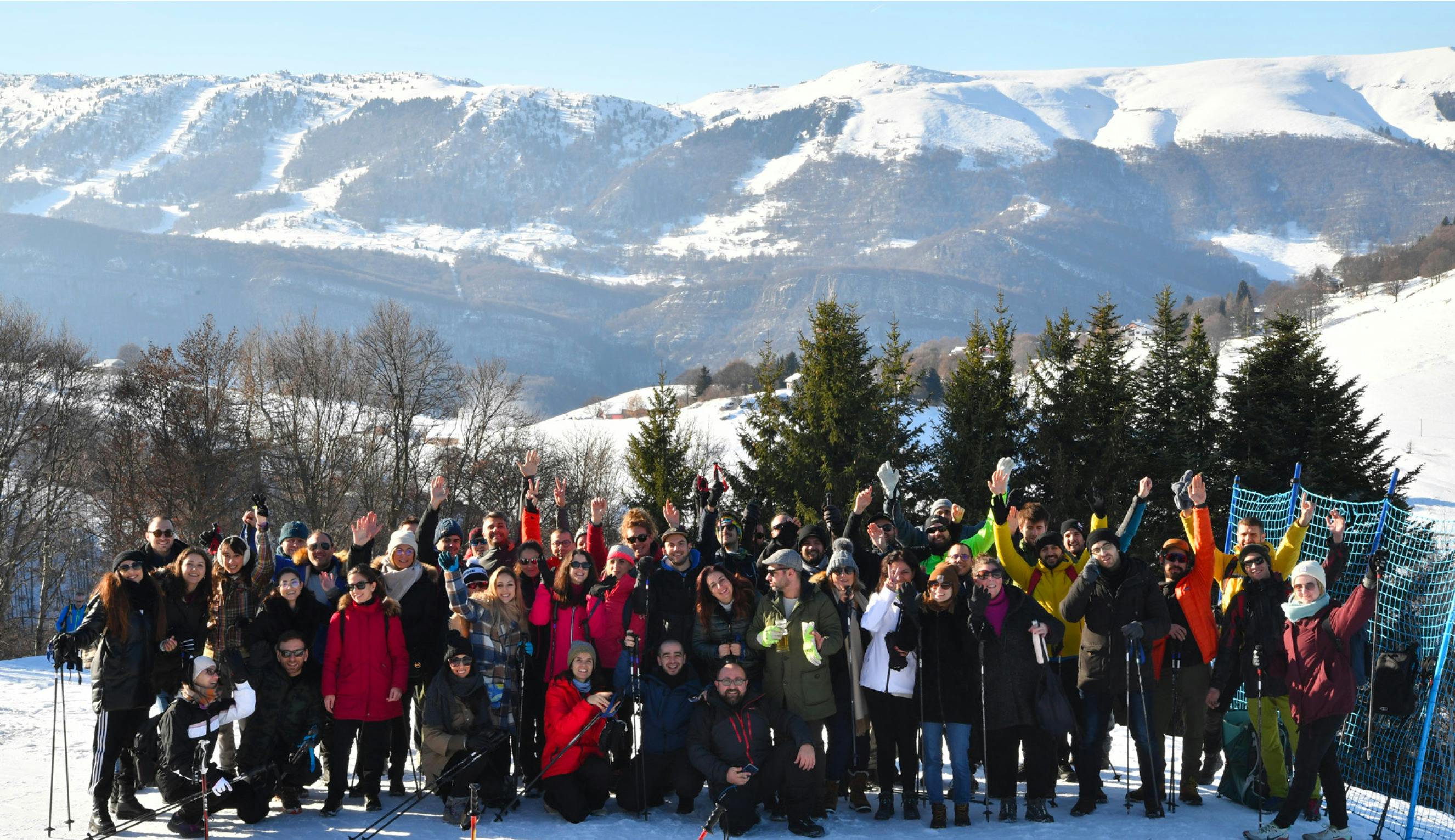 Founders

Luca
Rodella

CEO

Tommaso
Centonze

COO

Eugenio
Bancaro

CTO

Tech Team

Luciano
Cosentino

Head of R&D Strategies

Andrea
Estelli

Integrations PM

Andrea
Garganico

Head of Product

Damiano
Mastrangioli

Product Manager Smartpaying

Federico
Allegrini

Fullstack Developer

Andrea
Altomare

Software Architect

Riccardo
Ariotti

Integrations & Technical Customer Support

Alberto
Bellumat

Data Scientist

Davide
Bulbarelli

Fullstack Developer for Smartpaying

Giovanni
Campeol

Backend Developer

Fabrizio
Carcillo

Senior Data Scientist

Manuel
Cattelan

Junior Full Stack Developer

Mario
De Nisi

ML Engineer

Francesca
Della Bianca

UX/UI Designer

Paolo
Eccher

Lead Backend Developer

Alberto
Fabro

Frontend Developer

Lorenzo
Galassi

Frontend Developer

Fabio
Inzaghi

Integrations & Technical Customer Support

Andrea
Longo

Senior Frontend Developer

Giovanni
Lorenzini

Junior ML Engineer

Giulia
Marini

Integrations & Technical Customer Support

Andrea
Mattè

Lead Backend Developer

Giacomo
Peroni

Data Scientist

Marco
Saccarola

Backend Developer

Alice
Setti

Senior Architect

Raffaele
Spangaro

Senior Data Analyst

Lorenzo
Tempesti

UX/UI Designer

Alessio
Zanut

Fullstack Dev

CX Team

Federico
Minini

CXO

Katia
Gizzi

Onboarding Manager

Martino
Pugliese

CX Operations Manager

Gabriele
Tomei

Customer Support Manager

Paolo
Bacci

Customer Support

Federica
Barbaro

Customer Success

Laetitia
Billaud

Onboarding Specialist

Vivica
Boden

Onboarding Specialist

Marina
Cabiati

Customer Success

Paola
Concil

Onboarding Specialist

Tiziana
De Franco

Customer Support

Claudia
De Nicola

Onboarding Support

Leonardo
Ferrari

CX Operations intern

Neera Natalia
Fiori

Onboarding Support

Linda
Ghezzi

Onboarding Specialist

Sabrina
Gison

Country Revenue Manager

Francesca
Guarneri

Regional Revenue Manager

Adalgisa
Imperato

Customer Support

Britt
Kosman

Regional Revenue Manager

Claudia
Marotta

Customer Success

Monica
Minervini

Customer Support

Ana
Morosini

Onboarding Support Smartpaying

Simone
Pagotto

Regional Revenue Manager

Mattia
Pederzolli

Revenue Specialist

Ilya
Pererva

Regional Revenue Manager

Mariarita
Persichetti

Onboarding Specialist

Anastasiya
Pityukina

Onboarding Specialist

Samantha
Raniero

Revenue Specialist

Gloria
Sheikholeslami

Customer Support DACH

Lukas
Shindler

Account Manager DACH

Sandro
Somaini

Customer Support Team Lead

Federica
Tognocchi

Onboarding Specialist

Giuliana
Zavettieri

Onboarding Specialist

Sales Team

Alessia
Milani

Sales representative Manager

Francesca
Rossi

Sales Manager

Vincenzo
Toscano

Partnership Manager

Simon
Asanger

Sales Manager DACH

Kévin
Cousaert

Sales Manager DACH

Evelyn
Gruber

Partnership Manager DACH

Maria Rosaria
Abate

Business Developer Smartpaying

Oksana
Bartsch

Sales representative DACH

Francesca
Battaiotto

Sales representative

Stella
Benassai

Sales representative

Beatrice
Bogdan

Sales representative DACH

Andrea
Brandi

Business Developer Smartpaying

Jolanda
Campetti

Business Developer DACH

Federica
Celestino

Sales representative

Claudia
Ciotta

Sales representative

Chiara
Dello Russo

Business Developer

Sara
Ellero

Sales representative

Edoardo Davide
Finizio

Sales representative

Antonio
Fioroni

Business Developer Smartpaying

Marica
Gesualdo

Sales representative

Giuliana
Gjetja

Business Developer Smartpaying

Francesca
Grossi

Sales representative

Maximilian
Knotzer

Business Developer DACH

Simone
Koch

Sales Representative DACH

Nicole
Lagioia

Sales Representative DACH

Felix
Laube

Business Developer DACH

Fabio
Leist Dalu

Business Developer

Cristiana
Lepre

Sales representative

Carla
Lipardi

Sales representative

Davide
Litto

Business Developer

Marco Valerio
Manetta

Sales representative

Antonella
Marasco

Sales representative

Martina
Maratta

Sales representative

Enrico
Milani

Sales representative

Massimo
Montenero

Business Developer

Marcel
Muke

Sales Representative DACH

Grazia
Olivieri

Business Developer

Sofia
Paoletti

Business Developer

Paola
Plantanamura

Sales representative

Domenico
Possanzini

Sales representative

Giovanna
Raciti

Business Developer

Anna Maria
Schirò

Sales representative

Catia
Sgrilletti

Sales representative DACH

Giada Benedetta
Sommariva

Business Developer DACH

Sabrina
Strassberger

Sales representative DACH

Melanie
Trocoli

Sales representative DACH

Roberta
Varca

Sales representative

Maria Grazia
Vargas

Business Developer

Antonio
Villani

Business Developer

Manila
Virga

Business Developer

Marketing Team

Alice
Marmorini

CMO

Eleonora
Aste

Marketing Specialist DACH

Eleonora
Ballatori

Copywriter

Luca
Bortolussi

Frontend Developer

Alessandra
Ciccardi

UX/UI designer

Enrico
Dorigato

Marketing Specialist

Agostino
Ruggiero

Marketing Specialist

Rodolfo
Valdifiori

Graphic Designer

Laura
Willenbrock

Copywriter DACH

Admin & Finance Team

Fabio
Ferioli

CFO

Valentina
Brusco

Admin manager

Nicole
Gobbi

Junior Accountant

HR Team

Erika
Schinzel

Talent Acquisition Manager

Irene
Mainardi

People & Culture Manager

Nausica
Esposito

Recruiter